Tuart College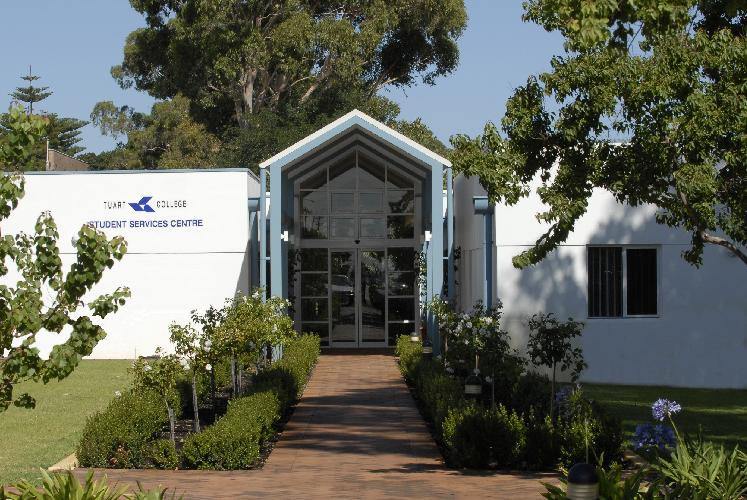 Tuart College specialises in providing educational opportunities for adults returning to education or adults wishing to upgrade or improve their education. In addition to these courses, a variety of programs are offered for international students wishing to gain entry into university or TAFE.
Our College provides students with academic qualifications to enable them to gain entry to TAFEs, universities and workplace opportunities, while also providing professional learning for adults to build their competencies and understandings. As such, Tuart College operates according to guidelines that are appropriate to the college's special circumstances and the particular needs of its varying student cohorts.
Tuart College provides students over the age of 16 with a chance to re-enter general education at a level appropriate to their needs. The college therefore aims to provide a learning environment that supports adults returning to education. The population of the college consists of both local and international students. Over 95 percent of the student cohorts are local students, exhibiting a wide range of ages and abilities and quite different academic, social and ethnic backgrounds.
Our international students represent a small but important cohort who contribute to the diversity of the college environment and experience. The student population also includes a large percentage of adult learners who enrol in the college short course programs. These programs operate across the academic year and focus on providing adults with an opportunity to engage in learning areas in which they have developed an interest.
Tuart College is committed to providing a caring and supportive learning environment for adult learners. The college aims to provide a range of programs to meet student and community needs. Each of the programs should challenge students to achieve their personal best whilst developing as active citizens with a sense of community and belonging.
The philosophy, organisational structure and the way it meets students' needs make Tuart College a unique educational institution. While a substantial part of the teaching program of the college is similar to general secondary education, the adult student population, the hours of operation and the functioning of the college contribute to its distinctive nature.
Tuart College has state of the art facilities within a pleasant suburban college style campus. All our classrooms have heating and air conditioning along with modern audio visual technology. As well, our college offers up-to-date computer labs; university style library; recreation centre; a cafeteria with European, Australian and Asian cuisine; and swimming pool. A prayer room is available for student use.
Tuart College is renowned as a supportive adult college with very experienced and well qualified staff that get results.