Riverside Girls High School NSW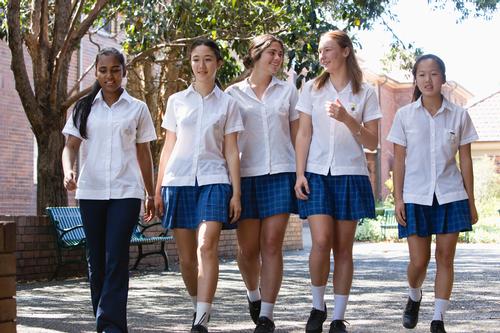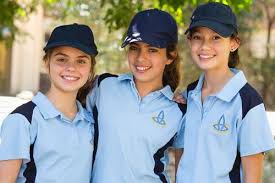 Riverside Girls High School
Riverside Girls High School has a strong history of academic excellence, experienced staff, and a comprehensive curriculum. The school curriculum includes studies in the key learning areas across Years 7 to 10 and a wide range of programs at School Certificate and Higher School Certificate level.
English as a Second Language (ESL)
Programs
Special ESL programs are taught throughout the school, at all levels, by experienced and caring staff, led by an ESL coordinator and ESL student welfare coordinator.
Tutorial support in a range of HSC subjects is available for senior students.
Languages Taught
French, Italian, German, and Spanish
Chinese and Korean are available at the Saturday School of Community Languages
Special Programs
Gifted and talented students program
Instrumental music (wide variety of ensembles, concerts, camps, and tours)
Enterprise teams – quality management training
Interschool and intraschool sporting competitions
Interschool debating and public speaking competitions
School theatre production, multicultural festival, arts festival, and art exhibition
Information and communications technology classes
Multimedia and information technology Student Support Service and Programs
Overseas student contact person
Full-time student welfare coordinator for each of the six years
School counsellor
Careers resource centre
Student Representative Council
School nurse
Student mediators
Special Facilities
Well-equipped science and technology laboratories
Nine computer laboratories with Internet access
New multimedia centre
Well-equipped library with Internet access
Learning extension centre
Performing arts centre
Art centre with graphics photography and darkroom facilities
Instrumental music centre
Multipurpose sports complex incorporating basketball, netball, table tennis, volleyball, badminton, and gymnastics
Extensive ovals and well-maintained grounds and gardens
HSC student study room
HSC Results and Year 12 University/TAFE Placements
28% of HSC students gained a UAI over 90, three gained a UAI over 99.
One student achieved first in the state in HSC ESL English.
Four students gained full marks in extension two English.
Students achieved second in the state in two unit advanced English, fourth in extension history (with full marks), equal first in the state in extension two English, third and fifth in the state in Spanish beginners.
An accelerated Year 10 student scored 92 in two unit mathematics and will complete HSC extension one mathematics in 2004 while she is in Year 11.
Features of Local Area
Gladesville is a cosmopolitan and multicultural suburb located 10kms (15 minutes by train) west of the centre of Sydney.
The school is close to a major shopping centre and is adjacent to a large park as well as the scenic Parramatta River.
Other Information
The school has been recognised for excellence in girls' education and as a centre of excellence for web design and technology.
It is strong in creative arts and has several concert bands, ensembles, and choir, as well as major drama and musical productions.
The school achieved first and second place in the NSW Department of Education annual School Web Awards 2003 and second place in 2002.
A large number of new students from private schools, interstate, and overseas enrol in Year 1 each year.
Extensive leadership and participationprograms
BEWERBUNG
Erhalten Sie eine kostenfreie Beratung zu den Zulassungsvoraussetzungen und Bewerbungsunterlagen.