Kiara College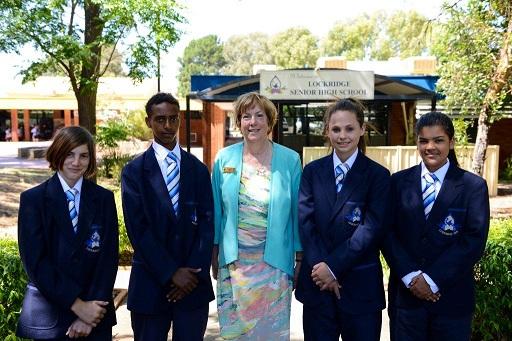 At Kiara College, our vision is to provide your child with opportunities that prepare them for ongoing learning and employment. With a strong reputation for innovation and a tradition of academic and vocational success, Kiara College, in partnership with tertiary education and industry sectors, supports students to follow their aspirations and pathways into careers that include medicine, accounting, teaching, agriculture, hospitality and various trades.
Kiara College offers a unique educational experience due to the school being situated on a fully functional farm. Our Approved Specialist Program in Agriculture is of exceptional quality, however all students are able to enjoy the farm and the harmony it creates. To cater to a diverse student body, we also offer opportunities to complete Mainstream courses, Certificate courses, Workplace Learning and offer an Approved Specialist Program in Basketball. A vibrant Contemporary Music Program offers students the choice of specialising in guitar, voice or drums and the opportunity to receive expert instrumental and voice tuition from the School of Instrumental Music. 
With technological advancements in society and education, we are committed to embracing change and maintaining current best practice. Kiara College has a telecommunications centre where practical aspects of telecommunications and engineering are taught. Other initiatives have seen an increase in Certificate Courses that meet student interest and address future needs for employment in Tourism (Events Management), Business, Human Services, Agriculture and Engineering. Students with these qualifications are advantaged when following pathways to university, training or employment. We also cater for students with special needs in our Education Support Unit and run Follow The Dream for our tertiary bound Indigenous students. At Kiara College, we teach students to appreciate and value cultural diversity and difference.
Our guarantee to you is to maximise opportunities for your child, whatever their dreams and aspirations. All students have the right to an education in an inclusive environment and at Kiara College we strive to provide such experiences. We believe in encouraging students to reach their potential and guide them to become highly employable. We believe in nurturing both academically and socially to create students who can be an asset to both the community and workforce. Our door is always open at Kiara College, so please feel free to contact us for a tour of the school.
Kiara College
Benara Road, Kiara WA 6054