Ballajura Community College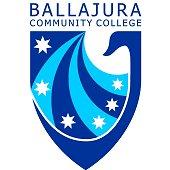 Schüleraustausch an der Ballajura Community College
Ballajura Community College is a vibrant and robust learning community that is a highly sought after option for secondary schooling. A range of quantitative and qualitative measures have demonstrated that the College is on an upwards improvement curve. The College has a very high retention rate and the students have achieved some outstanding outcomes as is evidenced by the Year 12 graduation result; ATAR results and Wholly School Assessed performance data.
Ballajura Community College is one of the largest secondary colleges in Western Australia. Enrolment numbers tend to increase throughout the year due to constant demand from families moving into the area so that their children can attend the College. This trend has continued. Ballajura Community College prides itself on the contribution it makes to its local community through the provision of an excellent learning and teaching environment for young people in the area. 
Ballajura Community College was granted the status of 'Specialist Academic School' for our Advanced Curriculum Enrichment (ACE) program which provides academic extension for students in selected academic programs in Middle School. The program leads to specialist Academic Extension Programs in the College and University pathways.
Ballajura Community College is culturally diverse with over fifty nationalities found within the student population. This diversity adds to the richness and the quality of the educational experience of all students attending the College. Not only do our students come from a wide diversity of cultural backgrounds, likewise the staff are drawn from many cultures. We recognise that it is important that in our interactions and actions, in our conversations and in our communications that we model and demonstrate an acceptance of this cultural diversity. As educators we attempt to treat ideas that may differ from our own with honour, respect and civility.
Einrichtungen des Ballajura Community College 
Zugang zu Computern an den beiden Standorten

Zwei Ressourcenzentren

Einrichtungen für Kunst, Wissenschaft, Technologie und Unternehmen

Darstellende Kunst Zentrum * Doppelgymnasium

Tiered Learning Area (MS) und Hörsaal (SS)

Trade Training Center für Wet Trade und Gastronomie

Voll funktionsfähige industrielle Küche und Restaurant.
Kunst
Designcenter mit speziellem Training in Design- und Graphikproduktion
College Musicalproduktion, dort werden Chor- und Tanzgruppentalente gefördert
Verschiedene Bands (vom Gitarren Ensemble bis zu Konzertbands)
Sprachen
Italienisch
Einmal jährlich ist es möglich an einem Schüleraustausch in Italien teilzunehmen, an einer der vielen Partnerschulen.
Englisch als 2. Sprache
Englisch wird alternativ als zweite Sprache angeboten
Unterstützendes Lehrpersonal ist in den Klassen vorhanden
Bewerbung
Kostenfreie Beratung zu der Ballajura Community College